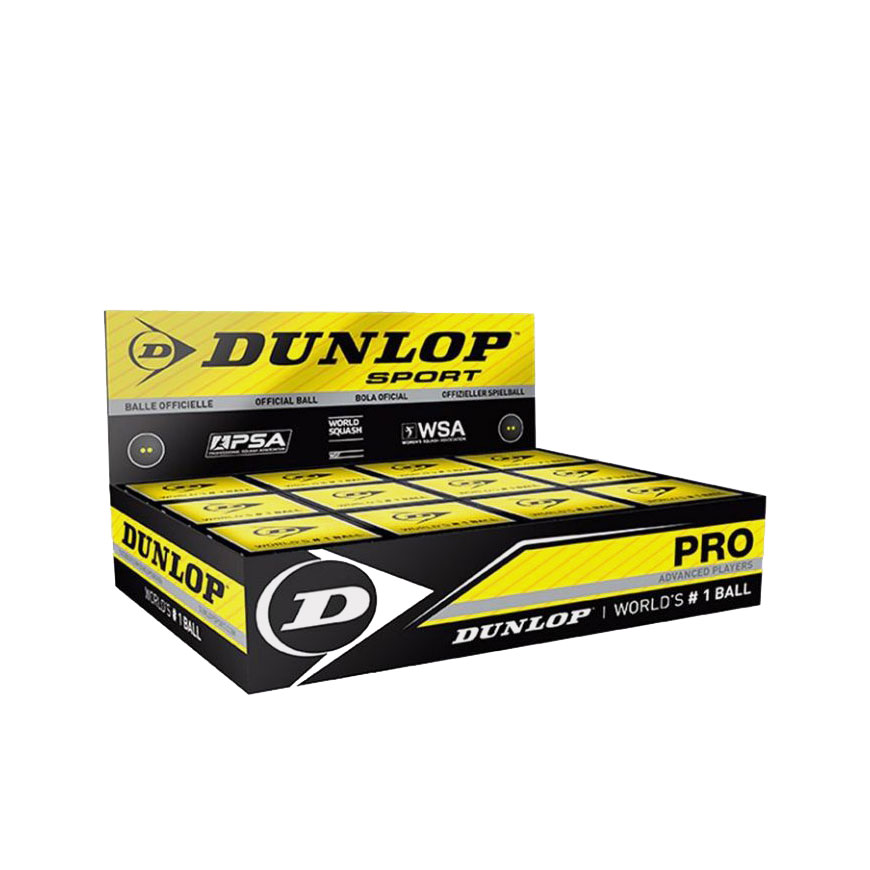 Pro (DYD) (12-Ball) Squash Box
Stock up with the official squash ball of the World Squash Federation (WSF) and Professional Squash Association (PSA). The Pro 12-ball pack offers high-level performance for the best players in the world.
Please enter a quantity between 1 and 10
Available To Order

Estimated Ship Date: 1/13/2023
Find a Dealer
Relied upon by the WSF and PSA, the Pro 12-ball pack delivers ultimate performance for high-skill level players.
Reviews